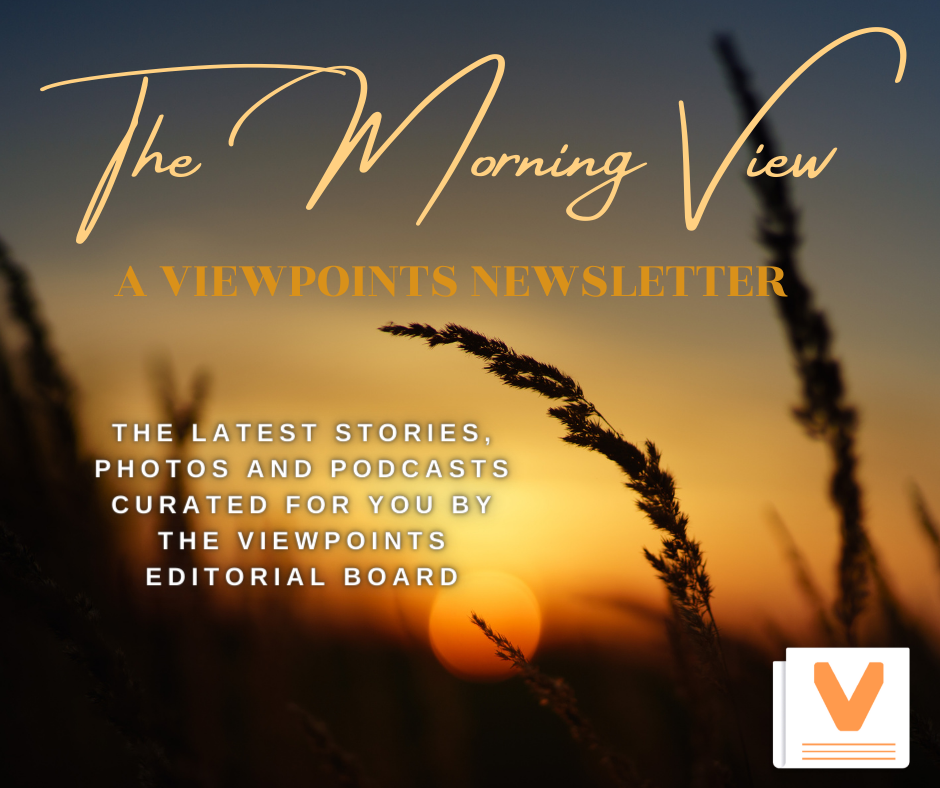 Good morning!
Have you read our latest issue

?

Pick up a copy from any Riverside Public Library and across campus from our bright orange newsstands! Check out the latest stories by our staff including local news and this week's episode of Chew the Clock. Keep an eye on our social media and website over the summer for more!
The Makerspace in Salvatore G. Rotella Digital Library and Learning Resource Center is getting ready to open a new center that will offer various tools and materials to students interested in creating and exploring Career and Technical Education (CTE).
"(Students) can take advantage of the 3D printers, computers, sewing machines, Cricut machines for embossing and various fabrics. Items are still being added to my knowledge," said Chase Ballard, administrative assistant to the dean of CTE.
This center will hold a similar role to the Makerspace open at Moreno Valley College. Sabrina Sepulveta, CTE project specialist, said it will be a place for "community events and to express yourself."
Funding will be provided through the Strong Workforce Grant given to the CTE Department.
The Riverside City College football team has been forced to abandon its stadium locker room for offseason training.
The Board of Trustees granted a $7.7 million dollar budget for the renovations of Wheelock Stadium's football field, stands and track. Two separate projects were announced in the plan.
One project is designated to renovate the track and turf field. The other project is referred to as the "Wheelock Grandstand Seating Repair Project."
The football team locker room was left out of the budget and is set to remain the same despite renovations to the majority of the stadium happening this summer. Funds to refurbish the stands on both sides of the stadium were included to improve the bleacher's safety for staff and fans.
The college fields a competitive team each year but has not supplied it with proper resources.
Built in 1904 by the historical Union Pacific Railroad Depot, Mexican restaurant El Patrón stands out not only because of its rich culture but because of the familial bond that runs throughout the place and its community.
With a lifetime of experience in the service industry, support from family and love for people, the owner Shawna Rider bought El Patrón in 2019.
Rider strives to make the restaurant a place for her team to feel at home and loved, something she didn't always experience in her line of work.
"I always said if I ever own a restaurant, I'm gonna make sure my employees are taken care of...
Opening a boba shop is not as easy as one would think. At least that is what Fiona Lyu, owner of the newly established Neko Cafe located on Magnolia Ave. came to realize.
After eight years of trying, Neko Cafe is now open and making fresh drinks daily for everyone who walks in.
There are many drink and food options to choose from. The cafe is open everyday from 11 a.m. to 9 p.m. and is offering 20% off until June 8 to celebrate its grand opening.
Neko Cafe takes inspiration from Japan.
"Neko" means cat in Japanese and Lyu said her family is all cat lovers. The cat cafe spirit lives on through their decorative stickers on the stores walls and the logo found on the cups.
Californians are not immune from gun violence. No matter how much we try to disassociate ourselves from conservative states like Texas, we are still in danger.
Turning a blind eye to the gun violence that happens in Texas is not only selfish but irresponsible to pretend we are immune from it.
I had always separated California from Texas in terms of safety from gun violence. Until discovering that, according to the

Gun Violence Archive, Texas and California have seen the most mass shootings this year.
Soon after the recent mass shooting in Allen, Texas, multiple graphic videos of the carnage quickly spread on social media.
One video in particular showed the bodies of the Cho family, a devastating scene that shocked me to my core. The video had spread before their identities were revealed to the public.
California's SNAP Program, CalFresh, has provided great help to college students throughout the past two years.
In January 2021, the government offered COVID-19 Public Health Emergency program. This allowed students that did not meet the requirements for CalFresh in the past to qualify.
According to the

Department of Social Services, the temporary student rules of requirement for CalFresh will end on June 10, 2023. Going back to the initial requirements before COVID-19 means that many college students will no longer qualify for CalFresh or will need to provide additional information to keep their benefits.
County officials say to apply now before benefits begin to tighten around the county. The CalFresh application states a qualifying student could get up to $281 a month to pay for groceries.
Support for college students is very important being that they are the future of our economy.
Riverside County Sheriff Chad Bianco toured the southern border prior to the termination of Title 42 on May 11 and said that the situation is much worse than he imagined. Unfortunately, it's still unclear what purpose the trip served aside from having his photo taken on a horse.
FOX 11 interviewed Bianco after the visit and jokingly asked if he "rode away" with greater concerns. He repeatedly responded by saying that the situation is a lot worse, but only cited a lack of resources for the approximately 500 people they encountered that day.
Rather than making a joke to find out what resulted from the Sheriff's tour, it would have served a greater purpose to inform the public of the actual border situation.
FOX 11 and Bianco are guilty of using their platform to glamorize police work instead of seeking to relay information that matters.
It was left unanswered how this affects Riverside County, which should have been the reason for the visit considering his constituency.
The Riverside City College football team was on pace to end the 2022 season 13-0, but the season ended on a sour note. RCC lost 55-0 in the CCCAA Football State Championship Game against the San Mateo College Bulldogs, ending the bid for a perfect year.
The loss was a surprise to most. The Tigers were accustomed to being the team to deliver the blow outs.
RCC is looking to return during the 2023 season and not just reach the State Championship again but win it too.
"The goal is to get back where we were last year," wide receiver Norion Espadron said. "The only difference is to finish."
The road to glory will be different than before because the Tigers will be entering the season without some of the starpower and veterans they had last year.