Good morning!

Below you will find some of our top stories from our recent issue. Don't forget to check out our digital paper on ISSUU!
News
Local rescuers and animal shelter workers collectively fear the growing number of animals in shelters will lead to more euthanasia, abandonment cases along with negative behavioral and emotional effects to animals.


During the early stages of the COVID-19 lockdown, many citizens adopted dogs and cats to cope with the unprecedented times. So much so that animal shelters and rescues were emptied out.


The demand to adopt or rescue dogs was so high during the lockdown that, at one point, shelters and rescues struggled to supply the demand.


However, with the reopening of cities across the nation, pet abandonment cases and owner surrenders have filled shelters and rescues with animals.
Life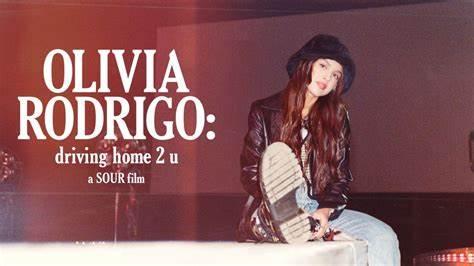 Olivia Rodrigo has become a household name for many over the course of a year. The "Drivers License" singer rose to stardom following the release of her debut song and album "Sour" in 2021.


Unbeknownst to many, the 19-year-old pop sensation originated from the Inland Empire. She primarily spent her early years in Temecula before moving to Los Angeles after landing a lead role on the Disney Channel series "Bizaardvark" which led to her fateful casting in "High School Musical: The Musical: The Series."


In 2021, Rodrigo broke records and received multiple Grammy nominations. Shortly after that she announced her first tour.


In honor of her Disney roots, she filmed a documentary for Disney+ titled "driving home 2 u," which is a reference to lyrics from her debut song.


Opinions
Interviews and photos by Daisy Olivo
| | | |
| --- | --- | --- |
| | | "It is very toxic. You are basically f— them over because they don't agree with you. Even if my point of view is wrong, what gives you the right to say my opinion is wrong? Cancel culture is going out of your way to start a fight simply because someone doesn't have the popular opinion." |
Series
This is part of a series of opinions various Viewpoints staff members have on the American dream. Read the first one

here

.
The American Dream is the idea that everyone in America has an equal opportunity to achieve their goals and ambitions.


It's almost a "sky's the limit" type of ideology. It is a promise from our government that we can prosper in whichever direction we see fit through our constitutional freedom.


I grew up a witness to the American Dream. My mother and her family came to the United States from Mexico with that same promise that they could be, and have, whatever they wanted because it was America. My family worked hard and took every opportunity to create their version of the so-called American Dream.


Times have changed, though. We are no longer living in that 1950s puerile fantasy of America.