Happy Sunday. Here are some of the top stories from our latest issue.
Sports
The Riverside City College Tigers bounced back with a 47-21 victory against the Palomar Comets after losing two straight games.


The Tigers' offense improved significantly following the losing streak with over 500 total yards.


"I think we played hard coming off the bye," said coach Tom Craft, who lost two consecutive games for the first time in his 11 year tenure. "We didn't waiver on the offensive or defensive side, we kind of hung in there tough."
Features
Two battles, one survivor: Nykia McKenzie's struggle for breast cancer treatment
Nykia McKenzie initially experienced two of the nine most common signs of breast cancer in June 2019 and immediately visited a doctor. McKenzie was brushed off and given antibiotics for a cyst.


Following ten days of antibiotics, she noticed no change in her symptoms and eventually returned to see a doctor in November 2019 where she was told that it was, yet again, a cyst.


Nearly nine months later, McKenzie, 27, was diagnosed with breast cancer April 4, 2020. She was being treated for cysts that entire time.
News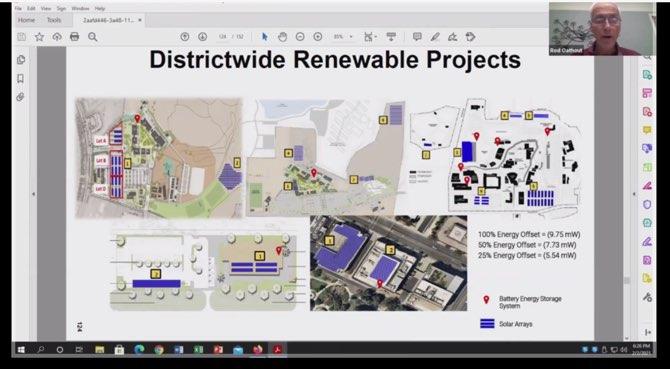 The Riverside Community College District is working to install solar panels for all three of its campuses by April of 2024.


RCCD's Board of Trustees were first introduced to the project in December 2020 and received a full financial analysis of feasibility earlier this year. The district is now in the procurement phase, or the process of acquiring the installations.
Under the new "Tiger Times" banner came an era in which the biweekly paper as well as the other student publications at Riverside City College flourished once more.


A college that once had a dying newspaper and yearbook the decade prior now had six different publications rich with information for the students to read. The six publications were called Tiger Tales, Tequesquite, Tiger Times, Expressions, Nightimes and Tiger Talk.


Robert Patton advised Tequesquite, the student-run yearbook, until 1956 when Art Knopf took the reins. During this time, it earned numerous honors and was considered to have high quality designs and imagery.
Multimedia
This week, Will and Tim talk about a Netflix anime, Ridley Scott's latest period epic and the second part of David Gordon Green's Michael Myers trilogy.
Across the void, Leo and Tim come a-warping with another episode of Rerun Shuffle, this time taking a look at the somewhat under-discussed NBC science fiction sitcom "3rd Rock From The Sun."