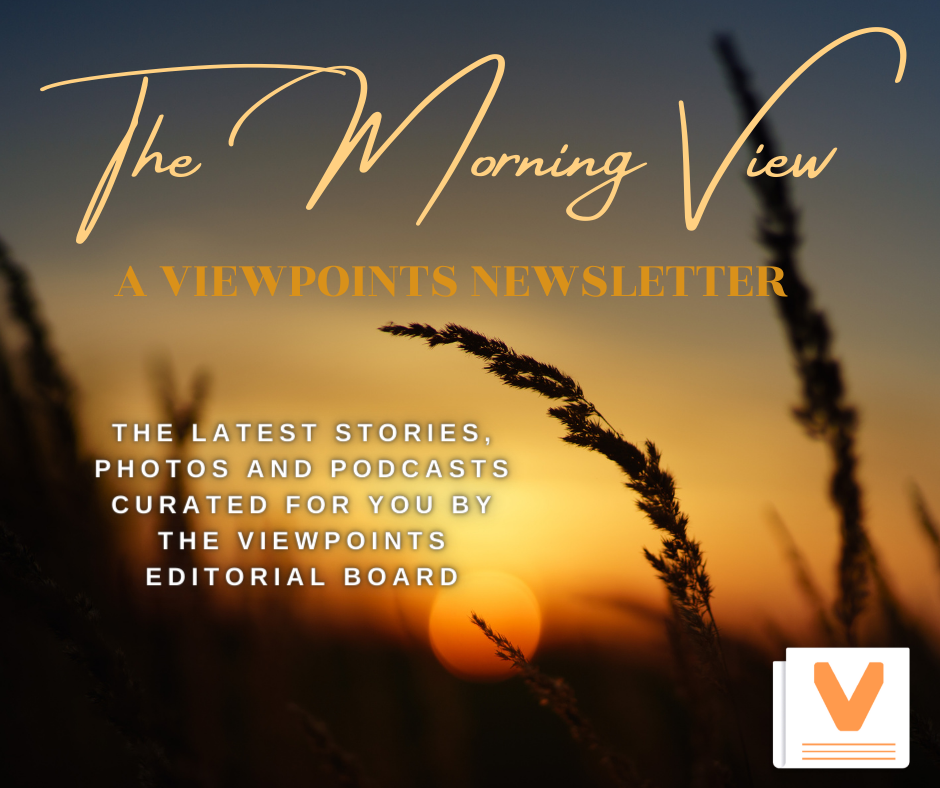 Good morning!
Have you read our latest issue

?

Pick up a copy from any Riverside Public Library and across campus from our bright orange newsstands!
Check out the latest stories by our staff, campus news and this week's episode of Chew the Clock with Viewpoints' sports editor Peter Gibbs.
Keep an eye on our social media and website

for more!
Peter is back and wants to give an update on what the Viewpoints staff has been up to for recent sports stories. Then, Viewpoints assistant photography editor Mathew Acosta joins the show to give his perspective on the sweep of the RCC baseball team. After that, Hayden Kulick joins to talk shop.
While there are plenty of locations that serve crepes, P.S. I Crepe You located on Magnolia Ave. has now become a designated crepe spot.


The owner Patricia Rodallegas was born and raised in Orange County before moving to the Inland Empire with her brother shortly after the passing of her mother at the age of 14.


Rodallegas is a Riverside City College alumni who ultimately stepped out to become a realtor.


Rodallegas isn't new to the food industry. Before getting her real estate license in 2017, she served in many different restaurants.


Her restaurant experience is what ultimately led her to pursue her own business.
The sun beams down on you as the smell of plants and vegetation fills the air. Hands-on gardening opens up various opportunities to learn more about the world of botany from experienced people in the field.


A community that is close knit and there to help you grow is what perfectly defines Riverside City Colleges's Plant Club.
The Board of Trustees (BOT) of the Riverside Community College District discussed the football field and track renovation project May 2.


Associate Vice Chancellor of Facilities, Planning and Development Hussain Agah and Interim Vice President of Business Services Danny Villanueva provided information on the current status of the renovation via presentation and what is still needed to be completed.


"The field had many structural and draining issues, so the field became unusable," Villanueva said. "The renovation of the field itself is a result of modernization updates and safety that needed to be done."


The turf material, water drainages and bleacher seating started to...
In grade school, college is presented as the only successful option for students after graduation. College, as in, a four-year university.


Educating young students in college is important but the grade school approach is too extreme. From kindergarten to senior year, we were raised to think attending a prestigious school was the only option to be successful. It's not.


Riverside City College's administration needs to wake up.


RCC has been my home campus for the last two years. During my time here, I have never received any information on how to properly handle a lockdown situation.


In high school I had multiple drills, infographics and resources available to me about threats we could face. Especially a school shooting. I was prepared, but that was two years ago. The April 18 lockdown made me aware of how badly our school has safety protocols in order.
Sometimes we as women have forgotten that our inner voice serves a greater purpose to us then the ones outside.


My appearance and worth have been questioned by male family figures. I forgot who I was because I sought their validation, I cared too much about my family's opinion of me.


My siblings and I were taught the importance and value of going to church. However, I was especially taught that my appearance was important, to "impress God."


The church and my faith put pressure on us...