Good morning! This edition of our weekly newsletter will focus on the excellent work our current staff and alumni produced which earned them recognition and accolades this past week at JACC.
Be sure to look out for our upcoming issue on March 17.
First Place: News Story
Endless Tilapia bones and barnacle shells that vaguely resemble teeth blanket the shores of California's greatest lake as a blanket of haze hovers above in the desert sky.


Even miles away from its beaches, the sulfuric odor that periodically emanates from the lake — a stench resembling the smell of rotten eggs — is inescapable.
The State Water Resources Control Board urged visitors to stay out of the murky, gray waters back in April when a dog died after taking a swim. The toxic algal bloom that killed the dog is just one of many problems the lake and its surrounding communities are facing.
The Salton Sea spans 30 miles from north to south and 10 miles from east to west. It sits on the border of Riverside and Imperial Counties in one of California's most impoverished and neglected regions.


It has been shrinking for decades. Respiratory illness and chronic nosebleeds are rampant in the area, and concerned parents have connected the health issues to the toxic dust exposed as the water level drops.


But as post-apocalyptic as the Salton Sea might seem to outsiders, there is a proud and vibrant community living there — and they are not taking the issue lying down.
First Place: Sports Feature Photo
Photo and Excerpt by Daniel Hernandez
This was a photo that I practically took by accident but cannot be more grateful that I earned a first place award for this shot.


I entered the stadium with the idea that I wanted to take a photo that expressed emotion. In previous games, I focused on on primarily action shots but realized I needed to capture a moment between the action that showcases how the athletes felt. Luckily, this ended up becoming an incredibly emotional game.


Both Cerritos College and Riverside City College athletes were throwing insults at each other. And the intensity of the game made the emotions flow even further.


RCC was barely hanging on most of the game. At one point in the fourth quarter, Cerritos managed to get a slight lead. However, with 5 seconds left in the game, RCC kicked a game winning field goal and this photo was the aftermath.


I didn't even have time to adjust my settings to the moment. I just pointed my camera as I saw this moment unfold and got lucky that the photo came out crystal clear.


Honorable Mention: Feature Story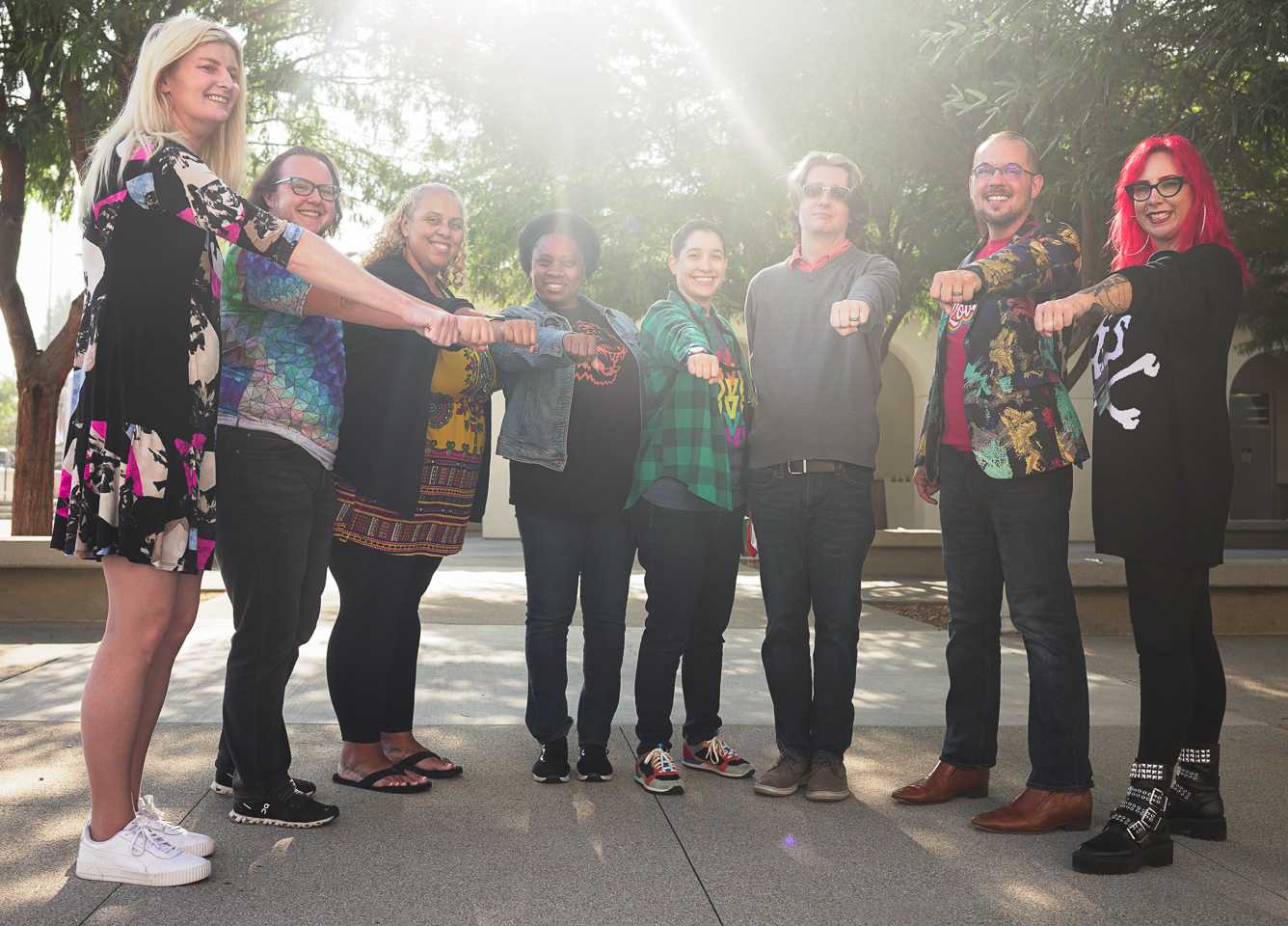 The Riverside Community College District Board of Trustees said it is attempting to ensure a welcoming environment for LGBTQIA2+ students by funding Student Services and Ally training.


However, much work needs to be done to achieve this ideal environment, according to faculty, staff and LGBTQIA2+ students at the Nov. 2 Board meeting.
According to the district, there is no accurate number of this particular demographic of students as it relies heavily on data.


Some students may not have publicly come out and may feel uncomfortable doing it on a survey, according to Al Weyant-Forbes, Extended Opportunity and Services (EOPS) specialist for Riverside City College.
Consequently, it becomes a challenge for RCCD to provide support or fund services for its LGBTQIA2+ students.


Honorable Mention: Feature Story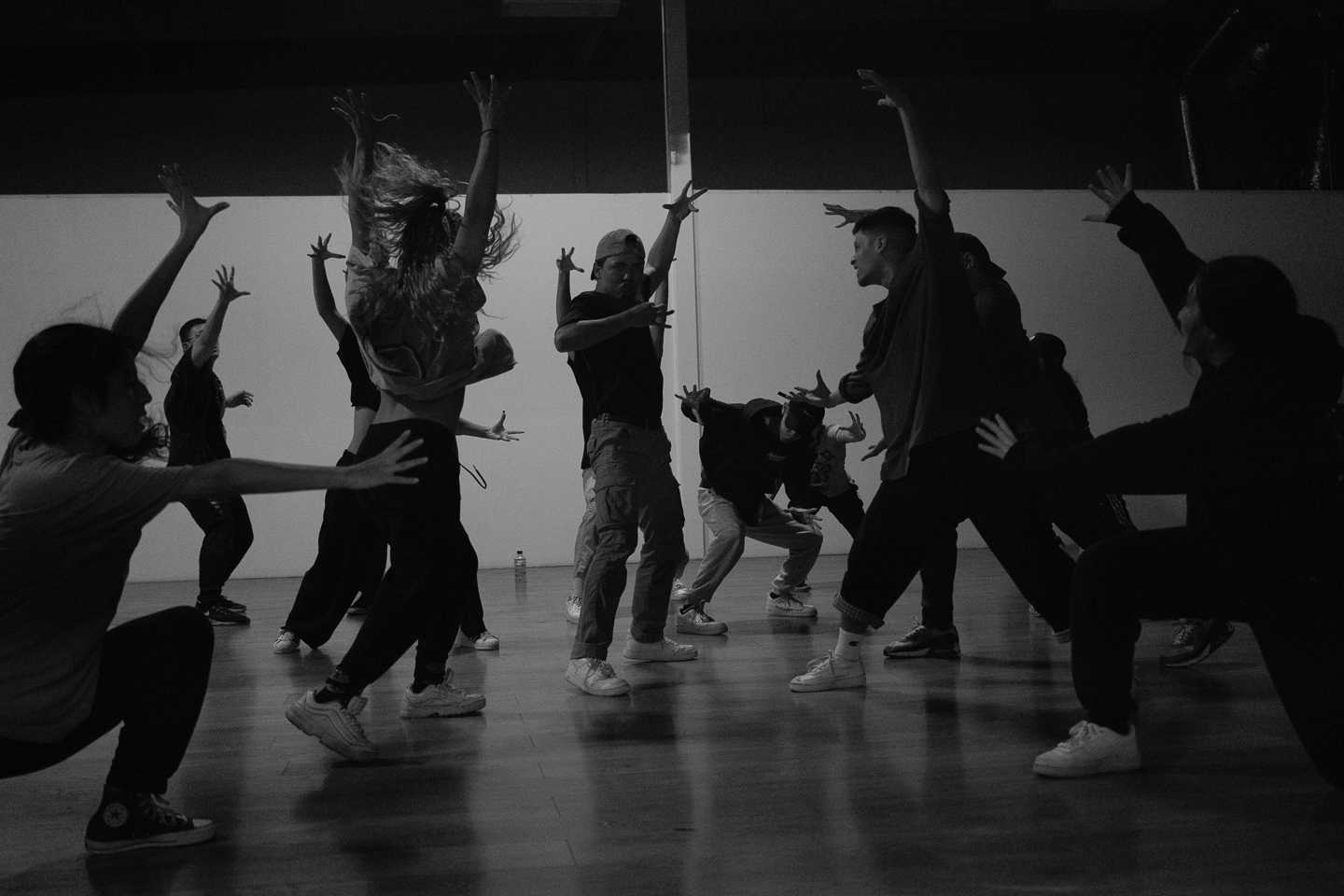 By Daniel Hernandez and Diego Lomeli
"Promiscuous" by Nelly Furtado blares from the speakers toward the front end of the dance studio signaling to the dancers of The Syde Project that it's their queue to begin what is commonly known as a cypher: a freestyle dance jam where dancers form a circle and take turns in the center spotlight.


As the circle takes shape and the rhythm takes over, one by one, the members of the group freestyle in the cypher's center. Their crew mates cheer them on, celebrating each other and hyping up the next dancer in line.


"We usually cypher in session before practices just to let out whatever energy we have," Kevin Afable, the Syde Project's cultural adviser, said. "It's really just to set the tone for practice and just leave whatever you have as far as baggage on the dance floor."